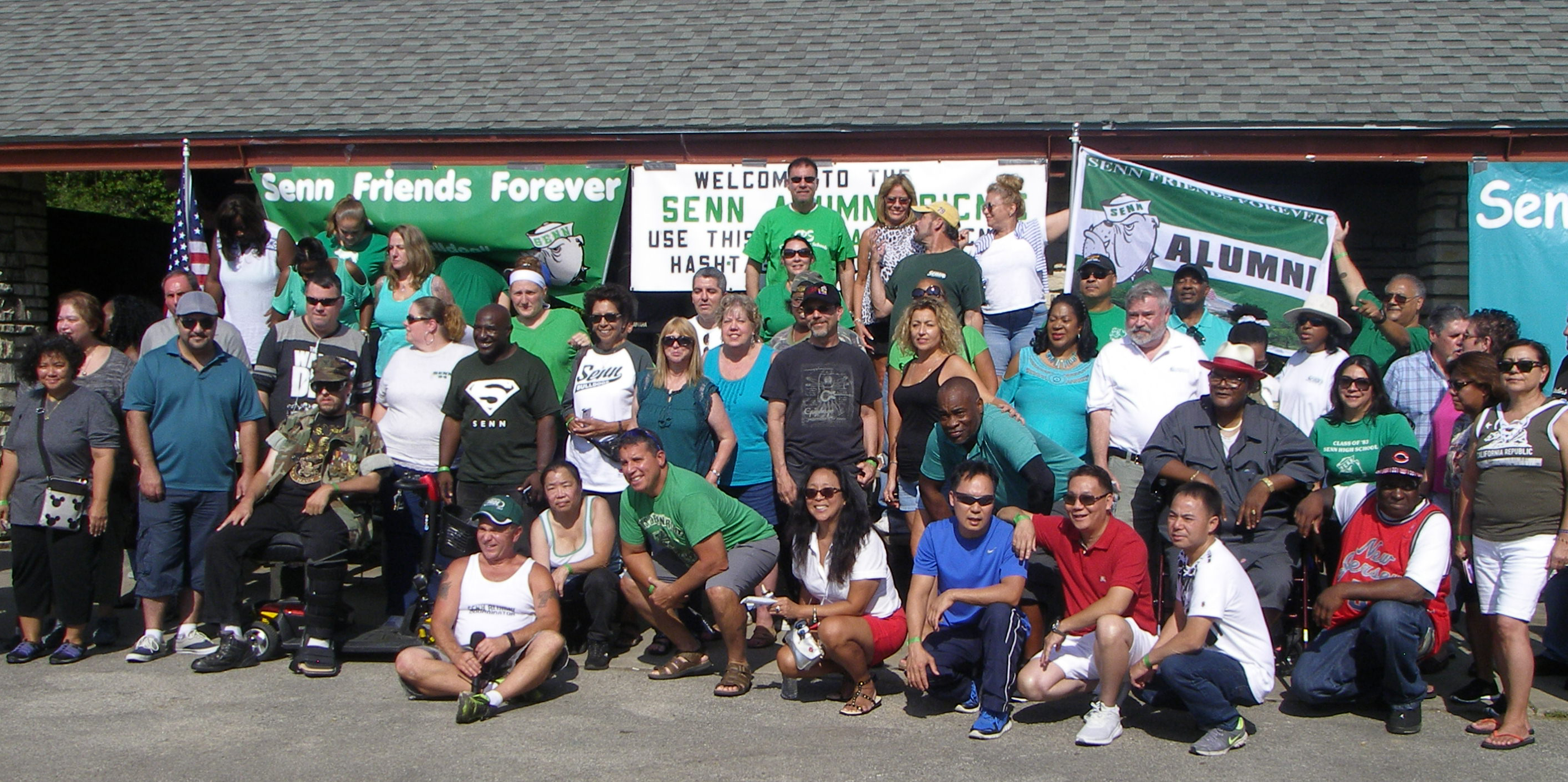 #SennAlumniPicnic
SAVE THE DATE
Senn High School Alumni Faculty Picnic
Saturday, July 28th, 2018 12:00 to 7:00 pm
Location: LaBagh Woods
Shelter #1 *(to the left when you drive in)
Cicero Ave. and Foster Ave.
5275 N Cicero Ave.
Chicago, IL 60630
*Price, only $5.00 per person
**Children under the age of 10, Free.
You can bring your own food/beverage.
B.Y.O.B. & B.Y.O.F.
Or...
You may purchase food from alumnus Aaron Reid
F.O.F. BBQ
LOOK FOR: the Green & the White Décor
Class Pictures will be at 3:00 pm. *Use this hash-tag for tagging pictures - #SennAlumniPicnic
There will be Music, Entertainment, Raffles & Fun throughout the afternoon.
UPON ARRIVING… Please check in at the
"Check-in Tent" to pay your $5 admission fee.
REMEMBER BRAGGING RIGHTS
The class with the most attendees at this picnic wins the bragging rights for the year or till the next event and will have their picture on the alumni bragging rights page!
https://sennalumni.org/alumni-bragging-rights/
*Entertainment - starting off with
DJ Pearl Jones class of 1981
"JAM" Productions
~It's KARAOKE TIME~ 
*More entertainment to come! 
Maybe bands or dancers!
Water will be available for purchase. Alcohol is allowed at this picnic site, so whether it's pop, alcohol or juice boxes please bring YOUR INDIVIDUAL COOLERS for food and drink! And keep in mind… 
your coolers are a great place to keep those secret water balloons or water guns! 🙂 
Everyone is asked to please wear Green and White to once again show our Bulldog Spirit. If you do not have an alumni and/or faculty shirt, go to: 
Senn Alumni Faculty Shop Here - 
https://sennalumni.org/alumni-faculty-shop-here-license-plate-frames-clothing-t-shirts-advertizing/
Please Bring your own Lawn Chairs.
(There will be *limited picnic tables.)
RAFFLES
There will be a 50/50 Raffle 
We are covering at least 75 years of Senn Alums, if not more!
At our 2015 picnic, our oldest alum John Bauner was 100 years old from the class of 1932, and we also had... Rey Nelson from the class of 1947. 
Please contact your own classmates that we may not be in touch with and have them also reach out to others!
GAMES & FUN: Please also bring additional bats, balls, water guns and games for the kids and the grown-ups and let's all have FUN!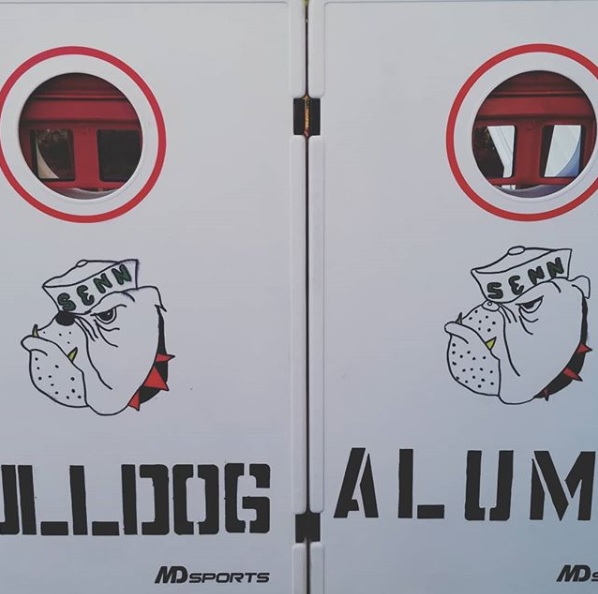 And last but not least…
Let's make this Senn Reunion Picnic a BIG and memorable one!
This year, all the Alumni-Faculty Picnic entrance fee payments of $5 can be paid in CA$H at the "Check-in Tent". 
IF You Cannot attend this event!?!?
Can you still PLEASE help out?
*Donation checks payable to: 
Senn Friends Forever Alumni
or please use this link https://sennalumni.org/donations/
or mail a donation to:
Ron Kesselring
c/o Senn Friends Forever Alumni 
2701 Phelps Ct.
Yorkville, IL 60560
*When paying/donating by check please include the following: 
Email address, Name, Class year, and note- "Donation". 
Your donations can truly help.
Nicholas Senn High School Alumni and/or Senn Friends Forever is a volunteer, nonprofit alumni association organization dedicated to improving student/alumni achievements at Senn High School and reuniting the Sennites of multiple classes. All donations made to the organization are used to subsidize our fund raising events for alumni activities, web site maintenance and our *school if we have ample donations.
Nicholas Senn High School Alumni and/or Senn Friends Forever does not profit from any donations given to us, and all committee members volunteer their time, without compensation.