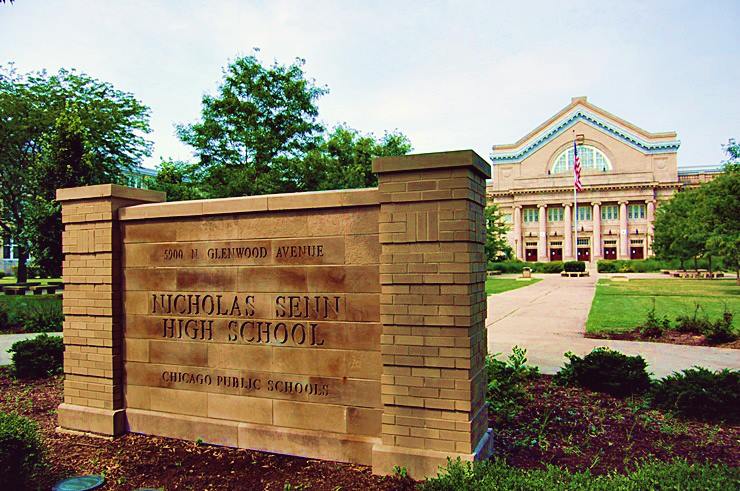 Our Mission
Reunite the Sennites of multiple class years and make new Senn Friends Forever.
Bring old school spirit back to the students of today and keep it alive for the students of tomorrow.
Raise awareness that Senn High School is the best.
Maintain pride and preservation of Senn.
Ensure that Senn High School remains a vibrant landmark for the past, present and the future students.
Mentor and instill pride of today's students.
Our Story
In the beginning our founder Ron Kesselring had organized class reunions and with the help and suggestions from retired teachers Pam Young and Elston Elston it was strongly suggested for him to start an alumni association. Working together with Pam Young and former Principal Richard Norman, Ron had started the first of many alumni events to come and with so many Senn friends, the name of the alumni association clearly became Senn Friends Forever. After all, at each Senn Alumni Event we strongly encourage alums of multi class years to meet new friends, both younger and older and soon they will and  shall remain Senn Friends Forever. 
Not only is the Spirit of Dr. Nicholas Senn still alive, but "The Spirit of the Bulldog" lives on through each alumnus, and we are... "Senn Friends Forever".
Meet your

Senn Friends Forever

Alumni Committee
Our highly dedicated staff ensures the best out of each reunion & event that we host and that's our promise!
Whether if it's the Senn Senntennial, Reunions, Alumni Picnics, Sock Hop Dances, etc. we'll do whatever we can for you to enjoy yourselves and to get as many Senn Alumni & Faculty to attend any one event.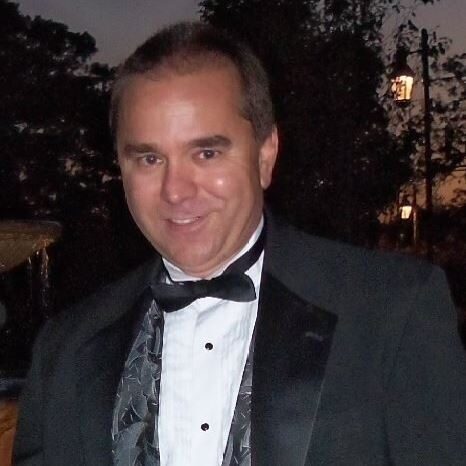 Ron Kesselring
Class of 1982
Founder, Alumni Coordinator & Event Planner
Owner of the Original Mr. DJ
Retired Local 134 I.B.E.W. Electrician
Editor & Director of "Broken Chair Productions"
former CEO of Political Nation
Proud father of 5 and a Proud grandfather of 5
"What I loved about Senn was the vast diversity of cultures. I loved that we were in the Guinness Book of records for having more nationalities under our roof than the United Nations did at that time. I strongly believe that experience alone helped make me into the loving man I am today for all. I loved the numerous friendships that I have built up and my closest friends from high school we are all still great friends today". 
"Senn is not just a school, we are all a family and that's why we are and shall remain Senn Friends Forever"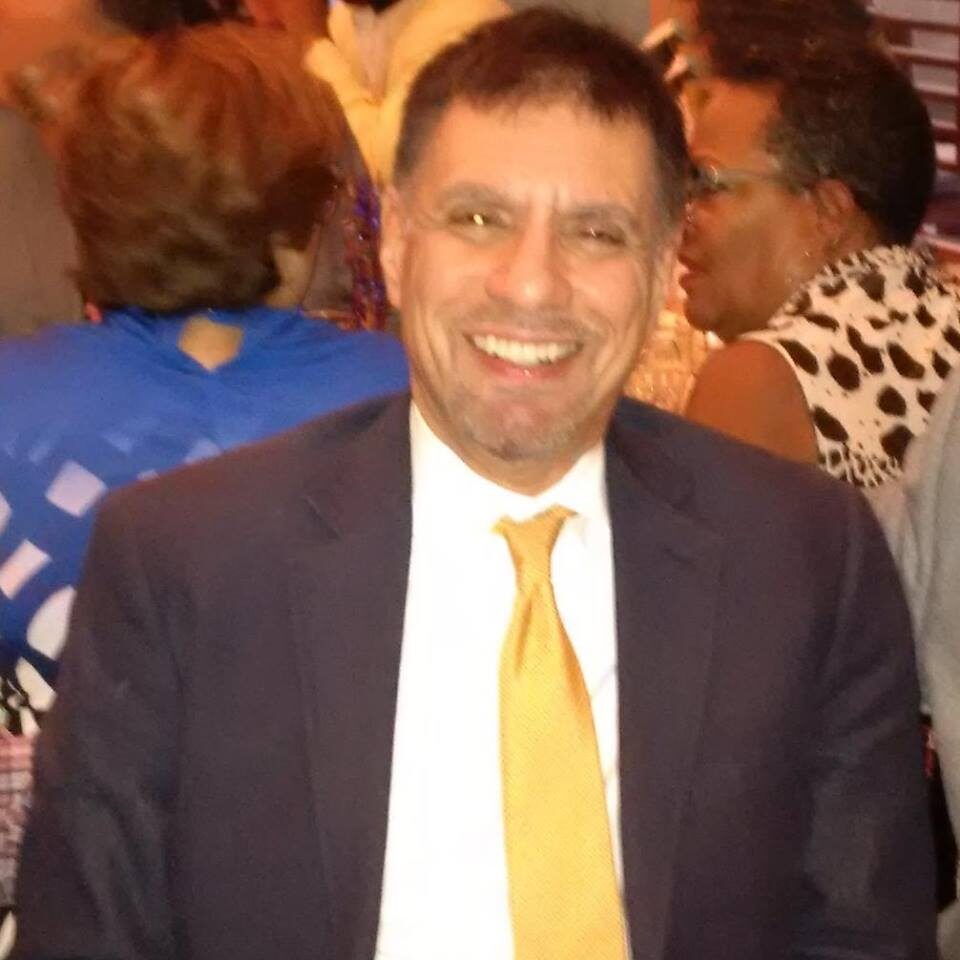 Miguel Trujillo
Class of 1973
Committee Advisor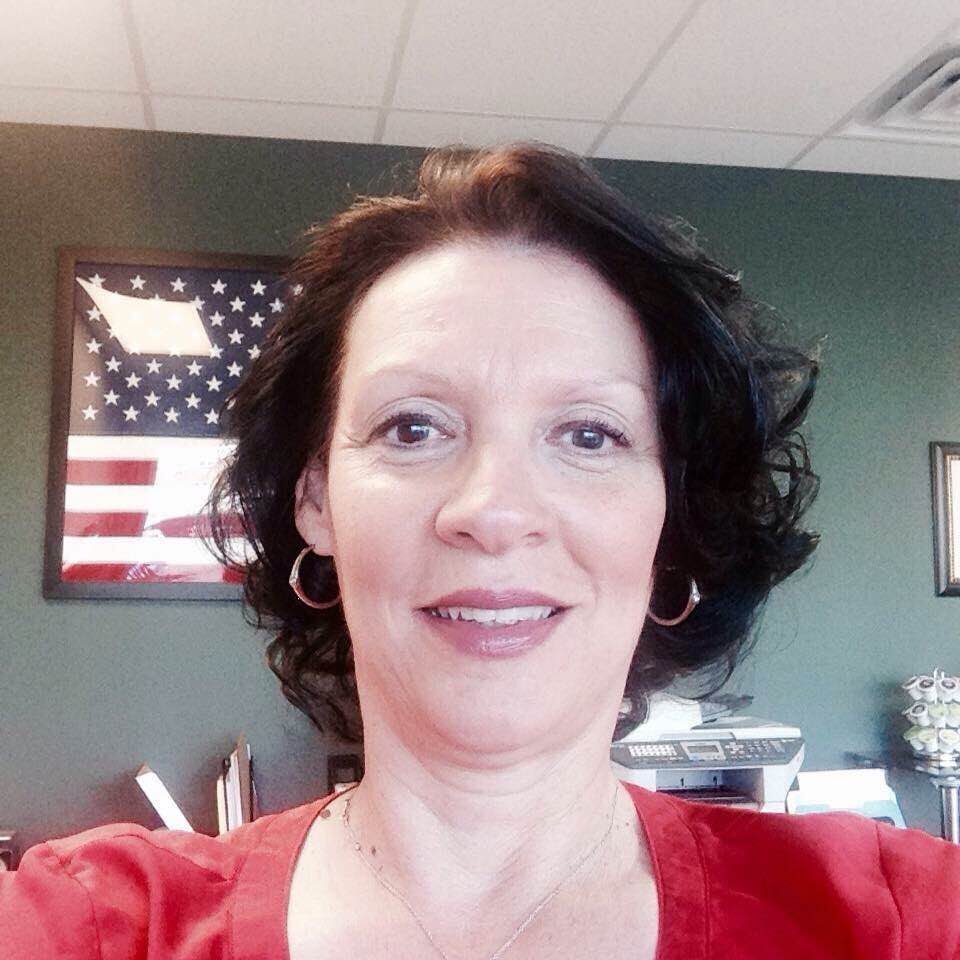 Damaris Garcia
Class of 1981
Assistant Alumni Coordinator & Event Planner
Branch Office Administrator at Edward Jones 
Proud mother of 3 and Proud grandmother of 2
"Some people arrive and make such a beautiful impact on your  life, you barely  remember what life was like without them".  "What I liked about Senn are the friends & the meaningful relationships that were formed there".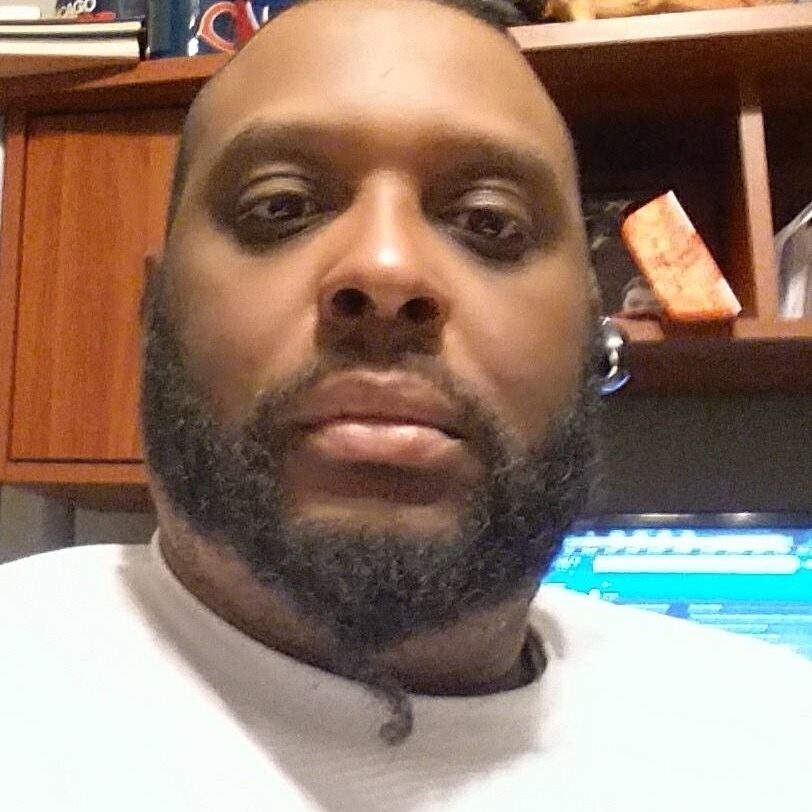 Willie Harris
Class of 1989
Assistant Planner, Security & Committee member
Owner of Owner of Twice Communications LLC. - Low voltage Contracting Company. 
Proud Father of 3 kids & a Proud Grandfather 3 grandchildren.
"The one thing I love about Senn is how thro
ughout the decades the strong majority of the people still have some type of special bond and connected together even with our teachers. 
"I would love to see the committee interact a little more; because if we interact together more, it'll give us brighter ideas on how to do bigger and better events".

Pamela Debra Young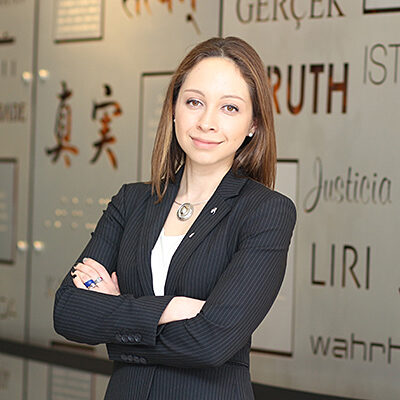 Alexandra Franco
Class of 2007
Class of 2007 Ambassador
Works at the Circuit Court of Cook County.
Alexandra Franco

, a 2016 graduate of Chicago-Kent College of Law at Illinois Tech, has been selected as a 2018 Equal Justice Works Fellow. Starting in September, Franco will be the director of the new Housing Opportunity Project for Equity (HOPE), hosted by Cabrini Green Legal Aid in Chicago, where she will represent families in danger of losing their housing vouchers.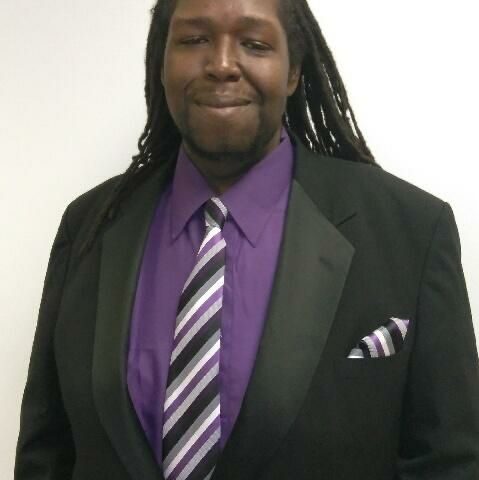 Aaron Reid
Class of 1998 & Faculty
Picnic/Special event Chief, Assistant Planner & Committee Member
Senn H.S. Alumni & Faculty Staff 2000-2013. Head For-Soph. Football. Varsity Asst. Coach. Varsity Athletic Head Coach. Boys/Girls Track & Cross Country. Wrestling. 
Coaching Achievements:
Various City champions in Wrestling varsity level
Blue North Wrestling Conference Champs
2x Girls Track IHSA 2A State Qualifiers
3x Boys 2A cross-country State qualify top finishers
Several city championships top award finishers in boys/girls track & field.
BBQ Competition Team 2015-17 Forest Park Rib Fest Champion
We are sadden with the passing of our Faculty Treasurer Brenda Harris on November 13th, 2019.
Miss Harris was an icon at Senn High School and will be dearly missed by all.
May she RIP.
*For more information on Brenda Harris please go to > Favorite Teachers <
Alumni Staff 2018-2019
Ron Kesselring - 82, Damaris Garcia - 81, Brenda Harris - Faculty, Pamela Young - Faculty, Willie Harris - 89, Aaron Reid - 98.
Alumni Staff 2016-2017
Willie Harris - 89, Damaris Garcia - 81, Brenda Harris - T, Miguel Trujillo - 73, Neva Rodriguez - 96, Ron Kesselring - 82, Rosemary Hudson - 85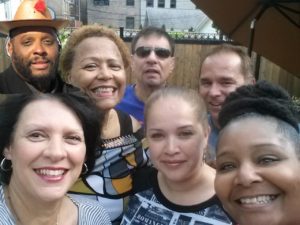 2014 Staff
Niki Hammer - 99, Damaris Garcia - 81, Carl Toy - 83, Brenda Harris - retired faculty, Mike Otake - 83
Ron Kesselring and (not pictured - Miguel Trujillo)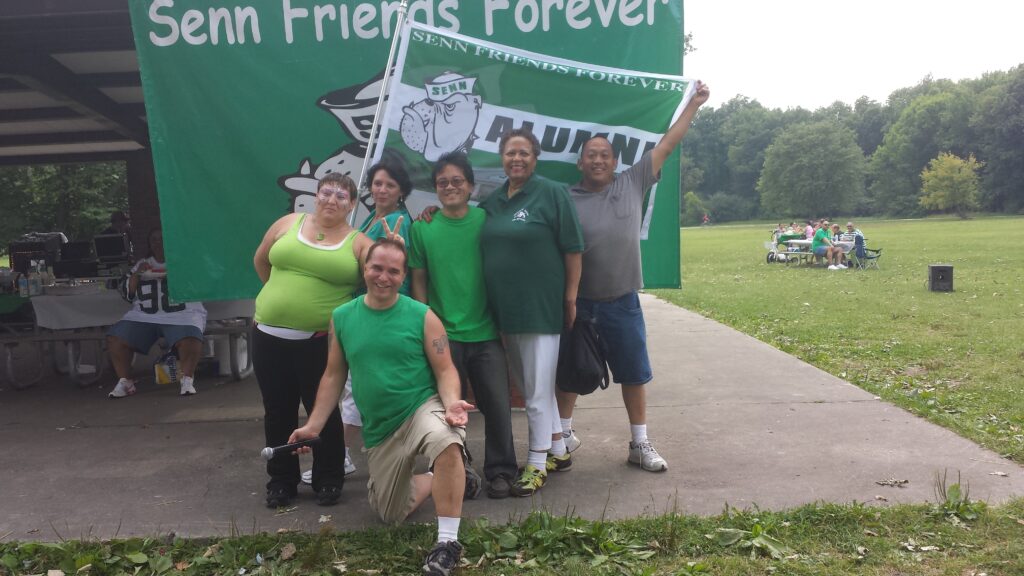 Brenda Harris checks in the alumni and faculty at the 2014 Picnic.
2013 Senntennial Committee
Mert Silbar, Jan Stoner - 76, Carl Toy - 83, Pamela Bean - T, Damaris Garcia - 81, Beth Ryan - 79, Ron Kesselring - 82, Richard Prince, Niki Hammer - 99, Kathy Khoshaba - T, Helen Murtaugh - T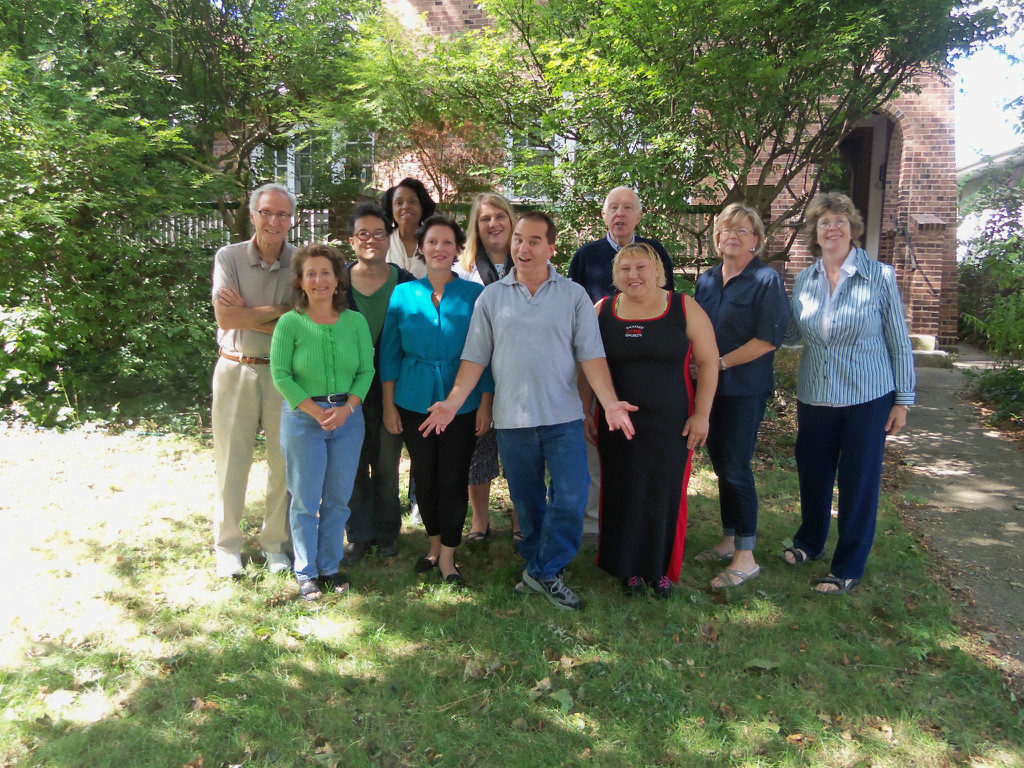 2012 Staff 
Carl Toy -83', Bobbi Reed -81', Mike Otake -83', Ron Kesselring - 82', Brenda Harris - Retired Teacher, Damaris Garcia - 81'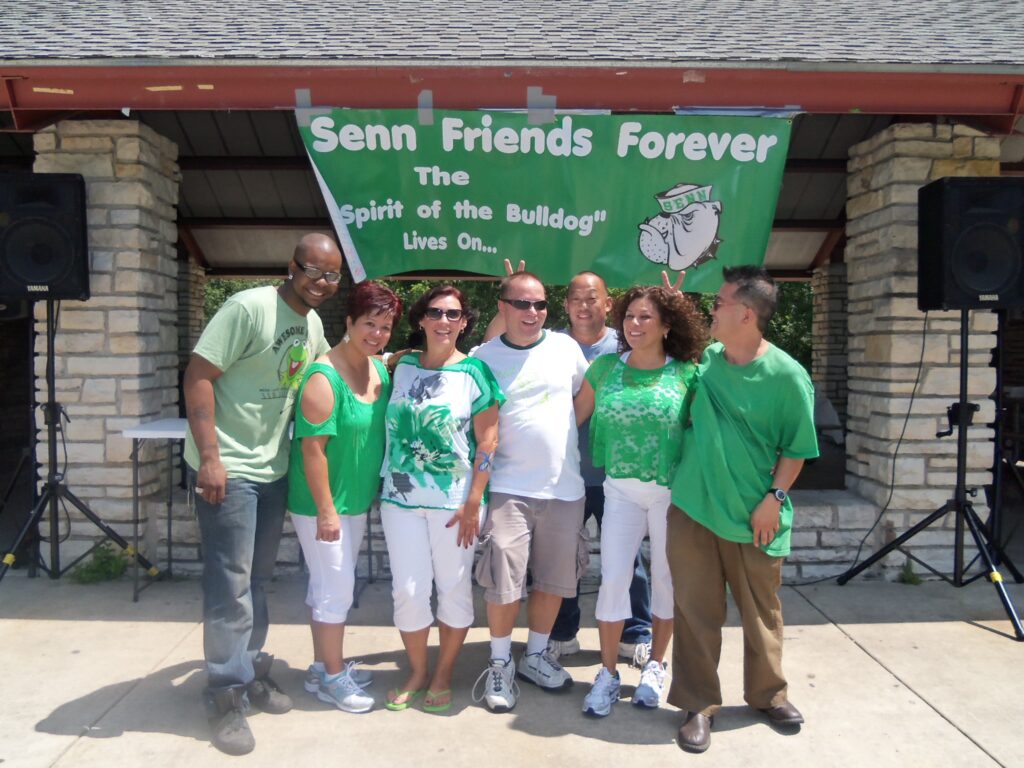 2011 Alumni "Back in the Day Sock Hop Staff"
Mike Otake -83', Damaris Garcia -81',  Ron Kesselring -82',  Bobbi Reed - 81', Martha Lukonits -76', Debbie Freeman -75', RosaMarie Coley -83'
Additional Sock Hop Committee - 2011
Mike Ross - 81', Damaris Garcia -81', Mike Otake -83', Bobbi Reed -81', Debbie Freeman -75', Martha Lukonits -76' (in mirror)