We at Senn Friends Forever think all Senn Bulldogs are notable and deserve recognition in society. The following list consists of the Alumni that's reached their fame and have been talked about the most.
(Source: Senn yearbooks & Wikipedia.org and sennhighschool.net and Google).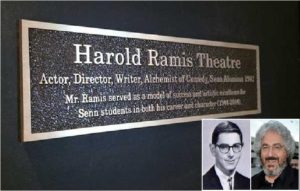 Saturday May 17th - Chicago's Senn High School has renamed its theater after Chicago native and acclaimed director Harold Ramis. Ramis attended Senn from 1958 through 1962. His family was in the audience at the renaming ceremony Saturday evening. Harold Ramis is best known for movies such as "Ghostbusters" and "Groundhog Day and Stripes." He died on February 24th at the age of 69.
Since Ramis' death in February, Principal Susan Lofton, teachers and students have compiled yearbook photos and stories from when Harold Ramis walked the halls of the Edgewater high school.
"I remember when I was younger watching SCTV late at night, up past my bed time, and thinking it was the funniest thing ever," Lofton said of the sketch-comedy show for which Ramis was a performer and writer in the 1970's.  "He was part of me growing up as well."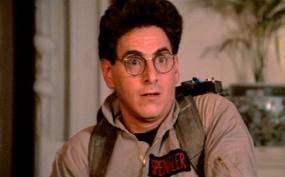 If someone had taken an interest at NBC, Chicago might have been famous as the location for "Mr. Ace," a sitcom Harold Ramis modeled on a store his mother and father operated on the West Side.
Ramis, an accomplished actor and director who died Monday at 69, spent much of youth in Rogers Park and was a graduate of Senn High school. But his earliest years were spent living near 13th Street and Keeler Avenue, and 14th Street and Kostner Avenue.
His uncle and parents, Nathan and Ruth, were partners in a grocery store at Lake Street and Hoyne Avenue called Ace Food and Liquor. Ramis was a delivery boy.
"I wrote a TV pilot about the store," Ramis told Dave Hoekstra of the Sun-Times in 1999. The store was in a black neighborhood "and there was a cool black butcher named Albert."
Since the store was called "Ace," Ramis said, "Everybody called my father 'Mr. Ace.'" Set in the Eisenhower-era 1950s, the show was called "Mr. Ace."
Ramis' father was a real character, his son said. "Mr. Ace" loved to bet on sports events — "a buck on every single pro football, baseball and basketball game every day." The father, who died in 2009, was "the most charming, funniest person anyone knew," Ramis said at the time of his father's death.
The show Ramis had in mind "dealt with race relations like we don't see them today," Ramis told Hoekstra.
"There was period music, just the beginning of everything that exploded in the 1960s. NBC paid for it but never got it on the air," Ramis said.
In a Tribune essay in 1994, Ramis said he felt secure on the West Side but his family joined "a great white flight" to Rogers Park, which he described as "rather unfortunate."
"I didn't perceive the integration of our West Side neighborhood as threatening," he said. The customers at Ace Food and Liquor "were all black and so were the employees."
"I had a secure feeling about race relations that apparently was not shared by others," Ramis said.
The store relocated to Rogers Park, and the family sold it in the 1960s.
Ramis, who also attended Hayt Elementary, 1518 W. Granville Ave., said it was "that three-story-apartment life that I totally associate with growing up and with Chicago."
"That's how I thought everybody lived. Only on television and in storybooks did people live in houses," Ramis wrote in the essay. "Every Christmas we'd drive to Sauganash to see the lights on the houses — that was how other people lived. It was not that we were poor; it's just that we were urban."
Long before he was on the big screen, a teenage Ramis got a taste of the spotlight as a Senn High School student, Class of 1962, where, according to Chicago magazine, he was known as Hershey, the Yiddish translation of Harold.
Ramis called being a member of the school's choir "a big formative experience for me." The choir served as extras at the Lyric opera, which allowed him to share "the most incredible stage I'd ever been on" with some of the greatest singers in the world.
"It made me feel, suddenly, that things were possible that had never seemed possible before," said Ramis, who wrote in his yearbook that he wanted to become a surgeon.

At Senn, 5900 N. Glenwood Ave., Ramis was co-editor of the yearbook and a member of the team's fencing squad. He was described by a Senn classmate in Chicago magazine as "a nice nerd."
Later, Ramis enjoyed the clubs in Old Town and joined Second City.
"The city gave me my education, and it's still giving me a lot," he wrote in the Trib essay.
Ramis went back to Senn years later and served as Principal for a Day in 2003. Senn principal Susan A. Lofton said Monday that the school would have a "tribute night," perhaps next week. The plan is to show a Ramis movie — "Groundhog Day was his fave," she wrote in an email of the 1983 comedy he directed and co-wrote.
Ramis' work included co-starring in "Ghostbusters," directing "Caddyshack," and helping write "Animal House."  
By DNAinfo Staff on February 24, 2014
Meet Walter Sobel our Senntennial Man. By this I mean Walter lived to 100 years old and died just shy of his 101st birthday.  Walter attended our Senn Senntennial at the age of 100 as we all celebrated together at Navy Pier Senntennial Gala on October 5th, 2013.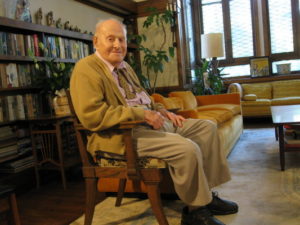 Walter - a Senn alumnus, architect, teacher, and futurist, who celebrated his 100th birthday with family and friends on July 27 – is, in fact, a lot more tuned in to life than many people decades younger. Sobel was born in 1913 (the hospital bill was all of $37, he said), and grew up on the city's North Side. He took architectural drawing at Senn High School, and accepted a Northwestern University scholarship's engineering school, figuring that first year engineering requirements were similar to those for architecture. In 1930, the university's $125 per semester tuition was tough for his family to shoulder, so the scholarship was welcome.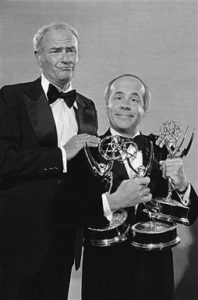 Harvey Korman of class of 1945, known for the Carol Burnett Show & Blazing Saddles.  *Harvey Korman won 4 Emmy's and 1 Golden Globe and was inducted with Tim Conway into the Television Academy Hall of Fame in 2002.
One of our most famous alums from the class of 1932 is Clayton Moore aka the Lone Ranger shown here with his horse Silver.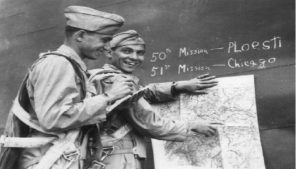 Courtney & Earl Shankens: Class of 1938' The Twin brothers, served as B-24 navigators in the same bomber squadron during World War II. The twins, flying with the 15th Air Force, based in Italy, each flew 50 combat missions in their respective B-24s called "Liberators" over enemy targets including airplane manufacturing plants and oil fields. Before joining the military, the twins attended the University of Chicago where they competed on the university's gymnastics team. Courtney, was elected to the USA Gymnastics Hall of Fame in 1975, he was the NCAA individual all-around and rope climb champion as a junior in 1941.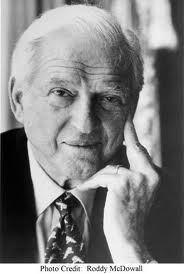 Sidney Sheldon: author, screenwriter, Academy & Tony Award winner.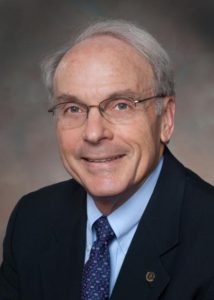 Jeremy A. Lazarus, MD. Class of 1961'.
Just like Dr. Nicholas Senn, Jeremy became the 167th the A.M.A. President in June 2012. He was a board-certified psychiatrist in private practice in Denver, having served as speaker of the American Medical Association (AMA) House of Delegates from 2007 to 2011. For more information go to:
http://www.ama-assn.org/ama/pub/about-ama/our-people/board-trustees/our-members/jeremy-lazarus.page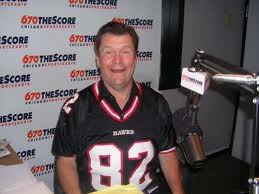 Mike North of the class of 1971, television and radio sports host.
*Here is Mike North during one of his broadcasts
Actress Barbara Harris; Second City alum became toast of Broadway, movies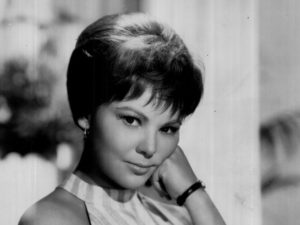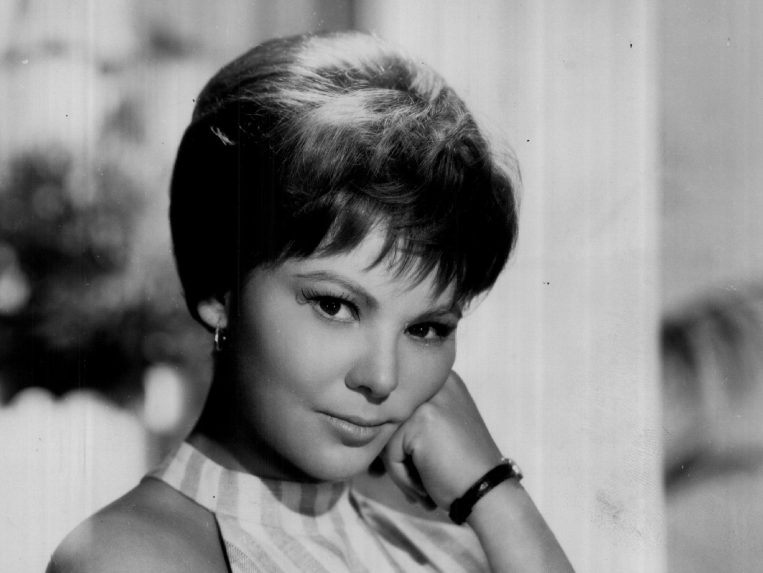 Actress Barbara Harris' luminous charm and comedic timing took her from the first number of the first-ever show at Second City to being the toast of Broadway and a star of films directed by Alfred Hitchcock, Francis Ford Coppola and Robert Altman. Second City credits her as a founder of modern improv and a co-founder of the troupe. Broadway legend Mary Martin described her freshness and versatility when she was introducing the nominees at the 1967 Tony awards, at which Ms. Harris won for her performance in "The Apple Tree." 
For more details - https://chicago.suntimes.com/entertainment/barbara-harris-dies-second-city-actress-freaky-friday-nashville/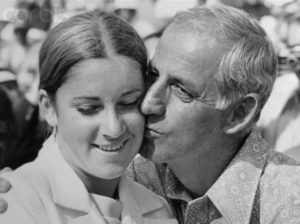 James Evert (July 31, 1924 – August 21, 2015)
Jimmy was a part of the Class of 1942 and he was an American tennis coach and player. He was the father of Chris Evert, who was one of the world's top women tennis players in the 1970's and 1980's.
Evert was born in Chicago, Illinois. As a youngster, he was a two-time U.S. age-group champion. He won the 1940 Illinois state high school championship while playing for Senn High School. 
After serving briefly in the United States Army, he attended the University of Notre Dame on a tennis scholarship, where he majored in economics. In 1947, he won the men's singles title at the Canadian Championships. After retiring as a player, he became a professional tennis coach.
Evert taught all five of his children at the tennis center in Fort Lauderdale, Florida, which was named in his honor in 1997. He also coached Brian Gottfried, Harold Solomon and Jennifer Capriati.
Evert died from pneumonia on August 21, 2015, in Fort Lauderdale. He was 91. 
Other Senn High School Notable Famous Alumni -