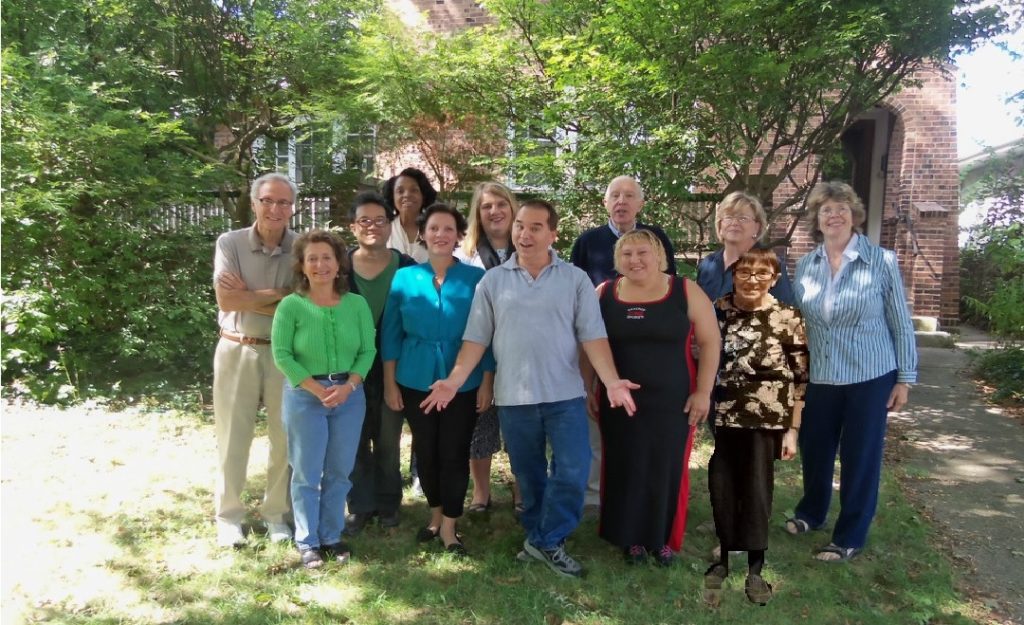 Once again it saddens me as the alumni coordinator to report to you all the passing  of "Lynn Pierce".   Lynn Pierce was not a alumnus of Senn and/or a former faculty member, but she was very connected to the Senn community and she was originally the chairman of the Senn Senntennial committee back in 2013.  Lynn was a pillar of the Edgewater community.  Lynn also volunteered at the alderman's office.  I'm glad I can say I called Lynn my friend for the short time that I have known her. 
~Ron Kesselring~
Senn Alumni Coordinator
She was a force for much good, and I'll surely miss her!  
~Jan Stoner~
Senn Senntennial Committee Chair
"Our community lost a fierce advocate for public safety with the passing of Lynn Pierce. Lynn leaves an incredible legacy in her wake. She lived in the Edgewater community for more than 30 years and poured so much of herself into making the community what it is today. Lynn served on the first Local School Council at Swift Elementary School, was an active member of the EPIC Block Club, and coordinated the annual Edgewater Neighborhood Yard Sale for more than 20 years, an event that has grown to include every block club in the ward, with more than 200 sellers. Most significantly, Lynn established the Thorndale Action Task Force, bringing business owners on the 1100 block of Thorndale Ave. together to advocate for public safety on the block. Lynn also was one of our community's most diligent Court Advocates, representing our community at hundreds of court dates to ensure justice was brought to individuals committing crimes in our community. This is just scratching the surface of Lynn's contributions to the Edgewater community. Her impact will continue to be felt for many generations to come. Lynn remains a shining example of the impact one person can make when they get involved in the service of community and their fellow neighbors."
~Alderman Harry Osterman 49th Ward~ 
Marilyn (Lynn) Pierce came to Chicago in her mid-20s in 1957 to further her journalistic career, and moved into Edgewater in 1986 where she has lived for the past thirty two years. She believes Edgewater is a wonderfully heterogeneous community, a microcosm of the world.
Lynn has felt an obligation to become involved in causes to help those who are unable to help themselves and to improve the quality of life for those who live and work in the communities in which she has lived. Her community work involves Every Person is Concerned Block Club (EPIC), Edgewater Community Council, Thorndale Action Task Force, Task Force on Overcrowded Schools, CAPS, and various 48th Ward Committees. Positive Loitering, a neighborhood program to improve public safety, is an example of Lynn's continuing long term commitment to solving neighborhood problems – just get out there and do the work that is needed. Nobody asked her to do it or pays her to do it. A better community for all residents is the only reward she seeks. 
~Edgewater Historical Society~

~EdgewaterHistory~