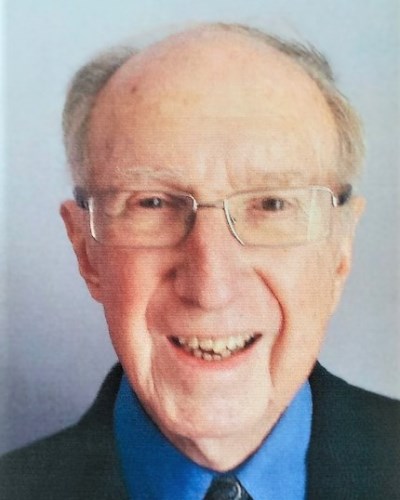 Remembering
Senn Alumnus
Honorable Arthur L. Berman.
May he RIP.
Senator Art Berman of the Senn Class of 1953 would often go back to Senn High School and be the Principal of the day. Art attended Senn between 1949 to 1953.
Senn High School at that time had a very impressive list of alumni, excluding me. When I graduated from Senn I went to the University of Illinois in Urbana and went into the school of business. I took advanced courses and went to summer school because I wanted to get through school quickly. And I finished in only three years. I was able to finish the program that they had, what they called business in law. I had applied in 1955.
I had the following conversation with my father. We were sitting in our bedroom at Mozart and Granville and I said, "Dad, I have a question for you." I said, "I finished undergraduate work. I've been accepted to law school starting in three months in September at Northwestern University School of Law… let me ask you a question." I said, "I've grown up in the business. You've been a very successful owner of a very successful business and I love the business. Why am I going to law school?" He said, "That's a good question." He said, "Let me tell you, I've always had the wish that my firstborn," meaning me "that my firstborn would become an attorney."
Art was a respected attorney, community leader, and one of the longest-serving State Democratic legislators in Illinois history, serving from 1969 - 2000. Having won 22 elections for public office, Art was widely recognized as "the Education Senator" for championing improved schooling for the children of Illinois as Chairman of the Senate Education Committee. A lifelong resident of the Rogers Park and Edgewater neighborhoods. 
Art was truly a pillar of the Edgewater and Rogers Park communities as well as...
Source - https://www.youtube.com/watch?v=zhKsqFnHS2U
https://www.legacy.com/obituaries/chicagotribune/obituary.aspx?n=arthur-l-berman&pid=196311419&fhid=29052
http://www.edgewaterhistory.org/ehs/local/oral-histories/1c2
https://en.wikipedia.org/wiki/Arthur_Berman