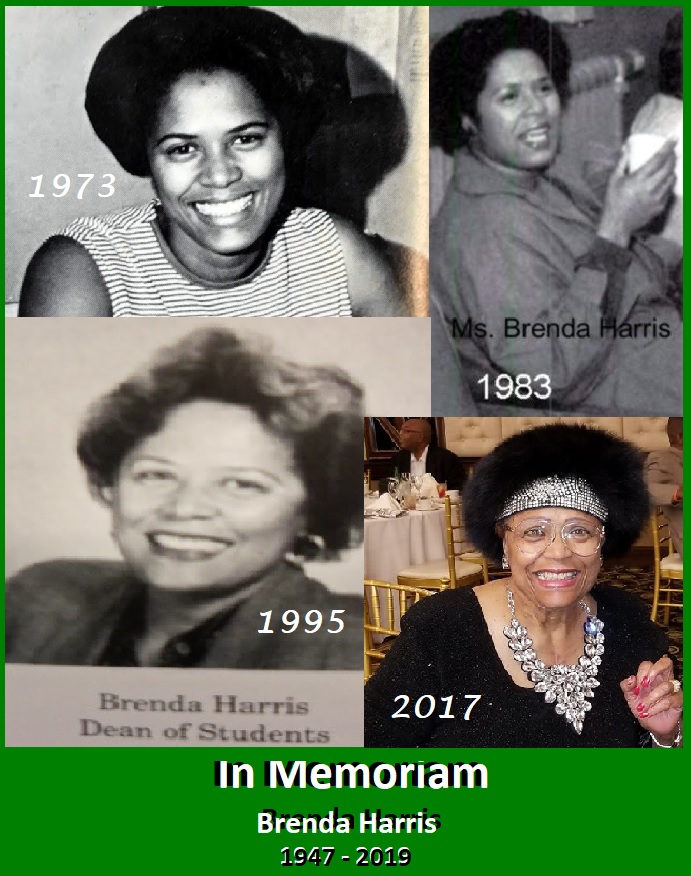 A Memorial Service Brenda Harris will be held on December 20th. 
There will be a Prepast from 10:00 a.m. to 11:30 a.m. 
A celebration of her life will follow at 11:30a.m. 
*Everyone from Senn High School please wear your school colors Green and White to represent and to honor Miss Harris.
LOCATION - Power Circle Congregation, 9350 South Chicago Avenue.